Text ALN Marketing For Little League and Other Sports Organizations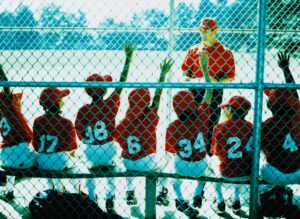 How Text Marketing Works with Little Leagues!
What method do you use to let parents know about upcoming tryouts, All Star selections, weather updates, fundraisers and special events? Do you still use email and its 30% open rate? What about using Text ALN and its 97% open rate in the first 3 minutes?
Here are some tips on getting double to triple the amount of kids into your Little League!
1. Offer a Keyword in your local newspaper or your leagues Facebook page or IG account. It can say:
"Does your son or daughter play in the world's largest organized youth sports program? If so please text SILVERADOLL to 52236 to keep up to date with our leagues alerts and announcements! If not and you're interested in signing up your child for this coming season, please text "Tryouts" to 52236 for dates and times for tryouts!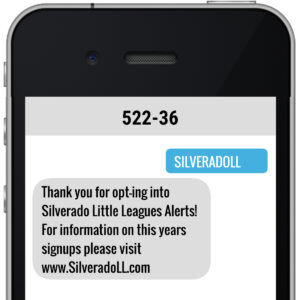 2. All-Star information.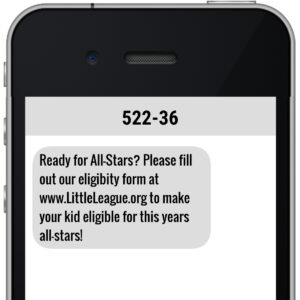 Once your league is drafted and all set you can send out a text to all of the families letting them know about the festivities for Opening day! Let them know about the DJ and special guest that will be making an appearance.
4. Fundraiser announcements.
Is your Little League going to have a fundraiser or fundraisers? Announce via text to let every parent know about your fundraiser!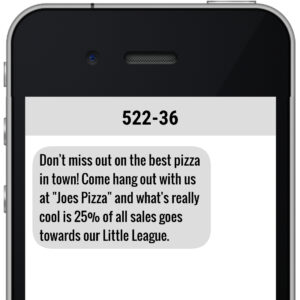 5. Announce special occasions like Challenger Day or Little League Day at the Ball Park!
Keep all parents up to date with any special occasion with Text ALN! Did you know that 97% of all text Messages are read within the 1st 3 minutes?
6. Promote with Flyers to schools.
With Little League numbers dropping year by year leagues need to find alternate ways to market. What better way than to hand out cards or flyers at your local schools with your keyword for more information. Pass out a flyer to each school and have the kids bring them home to the parents. Each flyer should have a call to action like "Does your son or daughter want to play Little League Baseball? Text in SilveradoLL to 52236 for more information on this years signups!
Your numbers will skyrocket with Text ALN because you're getting right to the target audience, families with school age kids wanting to play local sports!
Text ALN for Little League
This has been an up and coming industry that has been utilizing text alerts for a couple of years now.  Many professional sport teams are using texts for special promotions, available tickets, and advertising; but what about little league teams?
One great thing about Text ALN is that it makes sending text alerts affordable for everyone!  While text messaging used to be reserved for high budgets, with Mobile Text Alerts low pricing (Check out Pricing), even your son's little league baseball can take advantage of the new trend.
Let your parents know about schedule changes, weather updates, or even stats and scores after the games.  This is a great way to increase engagement, and keep the parents in your little league happy.
Oh, and it's not limited to baseball.  We have customers sending out text alerts for Baseball, Basketball, Soccer, Karate and even Cheerleading.  As always with new technologies, the possibilities are endless.