Text ALN Marketing For College Recruiters and Sports Tournament Directors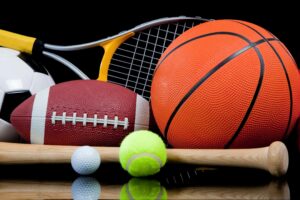 How Text Marketing Works with College Recruiters and Sports Tournaments Directors!
What method do you use to let coaches know about upcoming tournaments, weather updates and results? Do you still use email and its 30% open rate if it gets through spam? What about using Text ALN and its 97% open rate in the first 3 minutes?
Here are some tips on getting double to triple the amount of teams into your next tourney or camp!
1. Enter all of your current and past managers numbers into our database to send them all info for your next event or next years event!
The text can look like this:
"Don't miss our Presidents day tourney! Spot are filling up fast! Visit www.YourDomainHere.com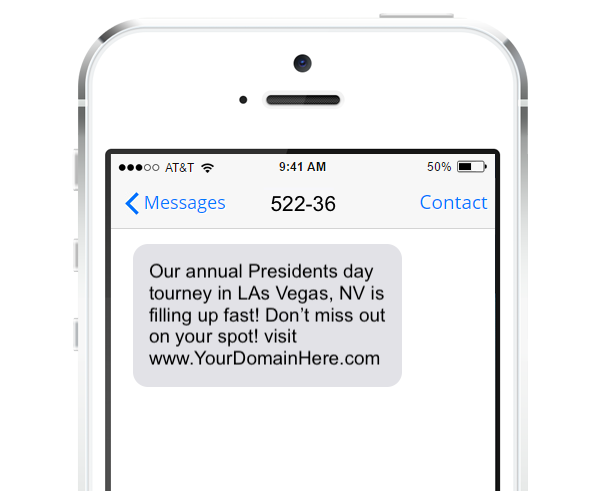 2. Offer a keyword for teams to text in to get more information!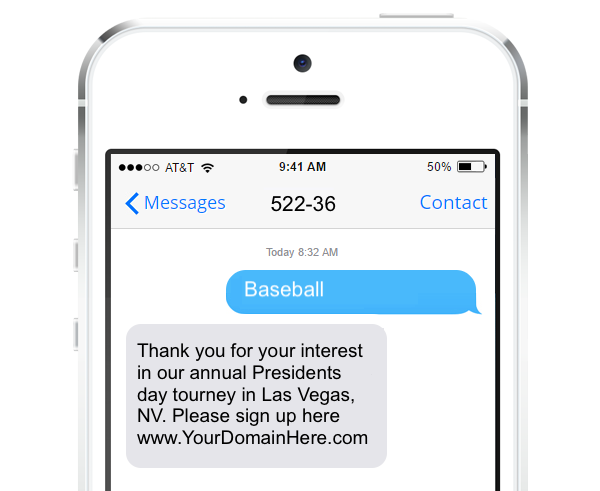 3. Offer a free entry for a team. They will text in a keyword of your choice for a chance to win the free entry.
You can send it to teams from all over the country! The good part about this is only 1 team wins but the rest of the teams now have that tourney on their radar!
You can announce the winner live on one of your social media platforms.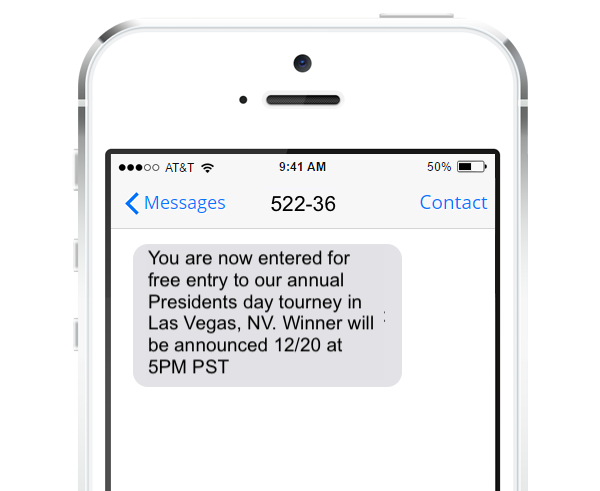 Other uses for SMS to keep in contact with teams is:
- Weather updates
- Camp announcements
- Schedule announcements
Your numbers will skyrocket with Text ALN because you're getting right to the target audience, families with school age kids wanting to play local sports!
Text ALN for Sports Tourney Directors
This has been an up and coming industry that has been utilizing text alerts for a couple of years now.  Many professional sport teams are using texts for special promotions, available tickets and advertising; but what about Sports Directors?
One great thing about Text ALN is that it makes sending text alerts affordable for everyone!  While text messaging used to be reserved for high budgets, with Mobile Text Alerts low pricing (Check out Pricing), even your son's little league baseball can take advantage of the new trend.
Let your parents know about schedule changes, weather updates, or even stats and scores after the games.  This is a great way to increase engagement, and keep the parents and coaches happy.
Oh, and it's not limited to baseball.  We have customers sending out text alerts for Baseball, Basketball, Soccer, Karate and even Cheerleading.  As always with new technologies, the possibilities are endless.